Meet the Clinical Staff at FCC
At the Fertility Center of California we have assembled a talented group of medical experts with superior technical abilities. Each of our professionals are dedicated to providing patients with compassionate and personalized care. At FCC we are not just fulfilling a service, but also getting to know you as an individual - and we hope you will get to know us as well!
Martin D. Bastuba, M.D., F.A.C.S, Tissue Bank Scientific Director and President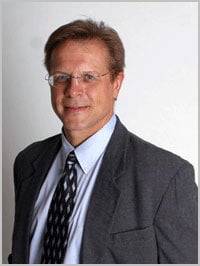 Dr. Bastuba, M.D., F.A.C.S., is the founder and medical director of Male Fertility in San Diego. He is part of the elite group of 2% of board-certified urologists in the U.S. who specialize in the treatments and procedures regarding male fertility. When he is not serving as the scientific director at FCC, he is known as one of the nation's leading vasectomy and vasectomy reversal surgeons.
Dr. Bastuba is a frequent guest lecturer and a consulting medical expert for local and national TV. He has served as president of both the San Diego Reproductive Endocrine Society and San Diego Urologic Society and is currently a clinical instructor of urology at the University of California, San Diego School of Medicine. Dr. Bastuba is board-certified by the American Board of Urology. He has published and contributed to a number of research studies in his areas of expertise.
His professional memberships include the American Urological Association, American Medical Association, the American Society of Reproductive Medicine and the California Medical Association. For more information visit Dr. Bastuba's personal site.