What It's Really Like to Be A Sperm Donor
Posted on February 1, 2014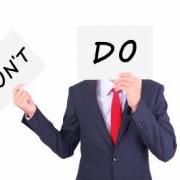 There's a widespread misconception that sperm donation is an easy, straightforward process. The idea that men visit a sperm bank, donate, and then walk away with compensation is not at all what the process is like in reality. For men interested in sperm donation, regardless of the reason, it's important to know what to really expect when you decide to donate your sperm.
To begin, here are a few of the most basic requirements for a sperm donor at the Fertility Center of California:
Must be between ages 18-28
Must live within commuting distance of our office in San Diego
Must be willing to commit to the sperm donor program for 1-2 years
Must be willing to donate 1-2 times a week
Must practice abstinence when needed in the process
If you meet these initial requirements, and take no issue with completing detailed forms on your medical and genetic history as well as undergoing physical examinations and blood tests (upfront and every three months once the process begins), then you are ready to fill out an application online. If the specialists at the Fertility Center of California find that you are a qualified applicant, we will send you part two of the application. After completing this, you will be asked to make an appointment to come into the center to have a semen analysis performed. If the analysis yields the necessary results, you'll be required to make additional sample donations to determine the sperm's quality.
As you can tell – donating sperm isn't as simple as one would guess. There are many steps needed in order to determine which applicants will ultimately become sperm donors. Yes, sperm donors are compensated with a monetary figure dependent on the facility in which you donate, but there is a lot more to the process than walking in, making a donation, and leaving with your compensation.
Sperm donation requires a deep reflection of your own personal medical history as well as that of your family's. The process requires a lot of preparation, commitment, and integrity on behalf of the donor. Applicants should be prepared to invest a certain amount of time and energy toward becoming a sperm donor in addition to noting that they are providing an important contribution toward those who are unable to start a family of their own without a donation. If you are interested in applying to become a sperm donor, please begin the application process by filling out stage one of our sperm donor application.